SHUTTERS
HOME DECOR offers a full-line of the highest quality, Made-In-America window coverings with multiple feature choices to fit the design needs of you and your customers. Each blind is made to order with experienced hands to ensure that you have a finished product that you will love for a lifetime.
Features
100% American Basswood
Manufactured in Phoenix, AZ
Custom match to Home Decor Basswood Sample Deck
Prices based on window opening size per price grid
4 to 6 week lead-time (arches & custom jobs may be slightly longer)
Limited lifetime warranty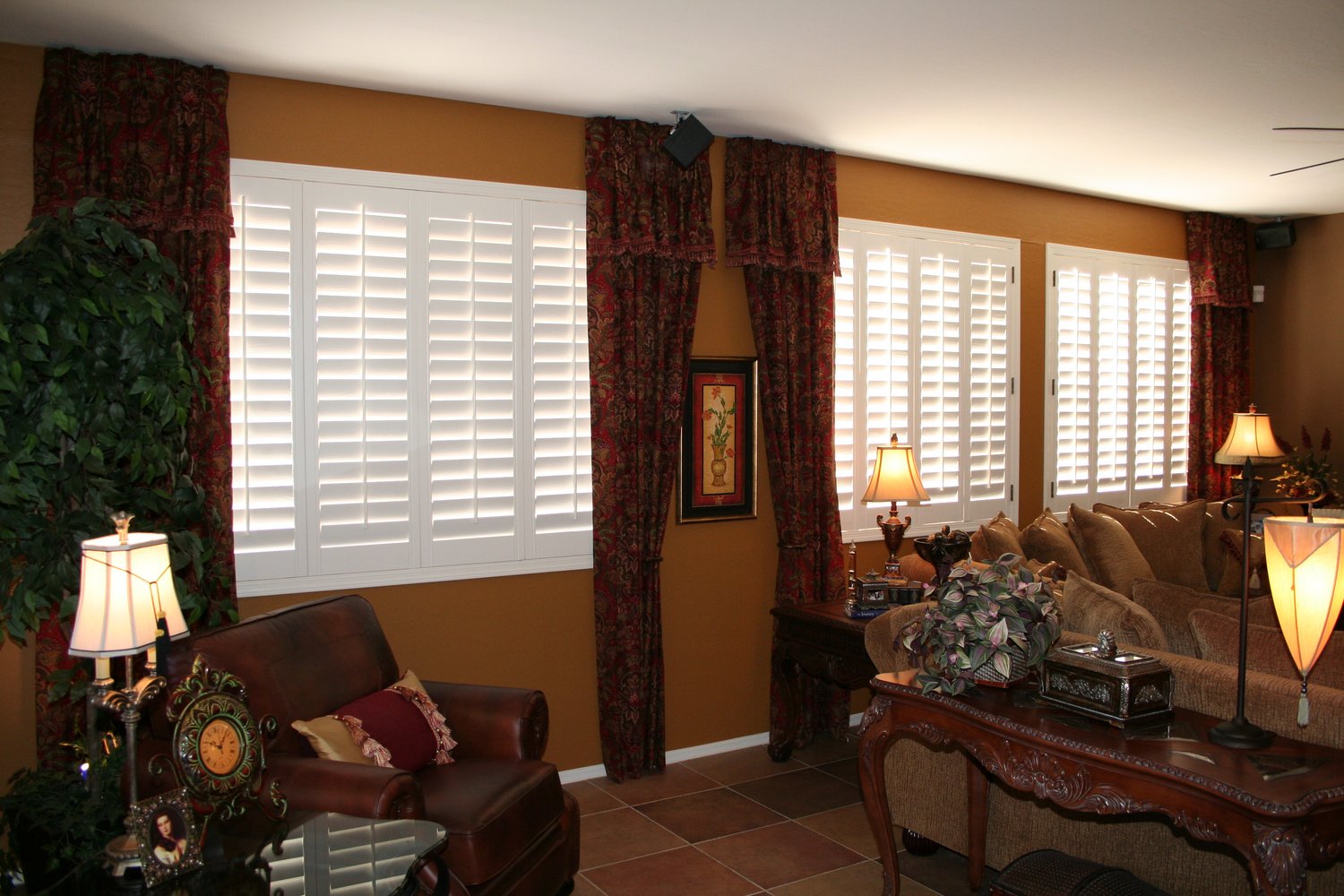 Shutters with 4-Panel Opening and Standard Tilt in White
Please click on the following links to access more information regarding our Shutters .
📂 Shutters Manual Section - printable .pdf format
📂 Shutters Order Form - printable .pdf format